Spotify is a music platform with more than 70 million songs, but there are still some songs that are not available on this platform. For example, a remix from an unknown producer on Youtube that you love. They don't post their music on the platform and you can't hear them when using Spotify. This article will help you understand how to upload music to Spotify in cases like these.
The process of uploading music to Spotify from your device is called uploading local files. This allows Spotify to show what music is available on your device. However, this does not mean that other people can hear the music you upload. You can also only listen to music that you upload on your own device.
In addition, you do not need to have a Spotify Premium account to fully use this feature with just a few simple steps below.
Instructions for uploading music to Spotify on computer
If you usually listen to music on your computer, unfortunately, the feature to upload music from your device to Spotify is currently not available with the web browser. However, you can still upload music to Spotify through the desktop app.
Step 1: Tap your account name in the Spotify desktop app.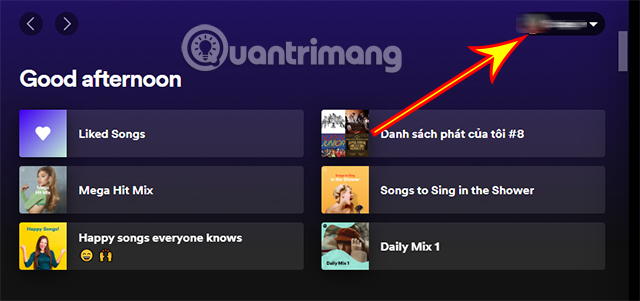 Step 2: The extension appears, here click Settings.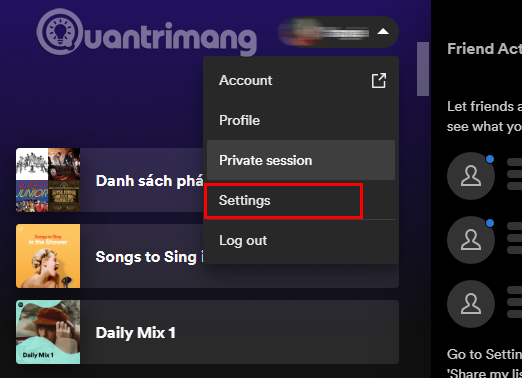 Step 3: Scroll down to the Local Files section.
Step 4: Toggle on Show Local Files section.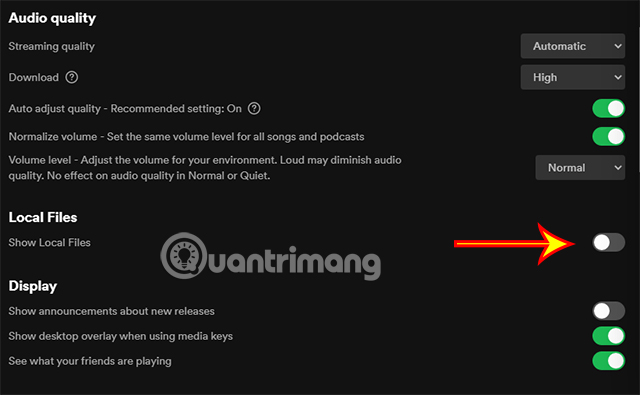 Step 5: In case, the music on your computer does not appear in a file named Local File on the left side of the interface of the application, click Add a source in the Show songs from section.

Step 6: An extension appears, you just need to locate the folder where you are saving the music to upload them to your Spotify.
Instructions to upload music to Spotify by phone
Step 1: Open the Spotify app on your phone.
Step 2: At the Home interface, select the Settings icon in the top right corner.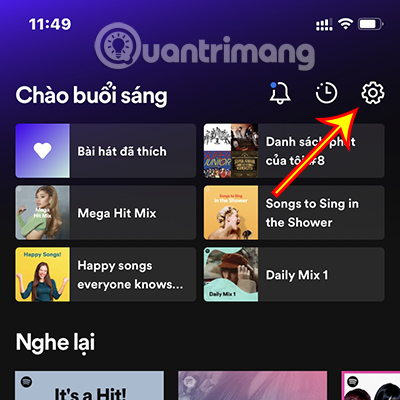 Step 3: In Spotify's Settings , select Local Files.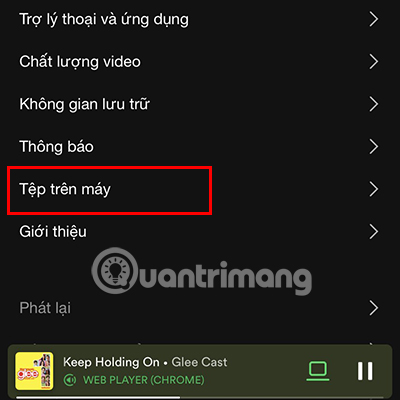 Step 4: Swipe the navigation bar of Show audio files on this device.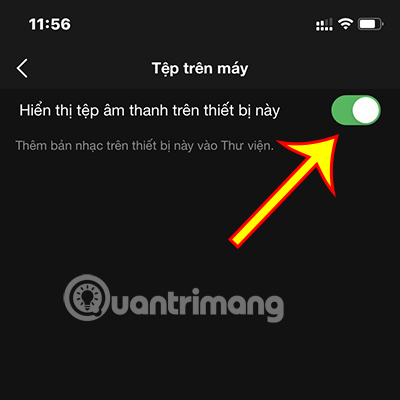 Now you can comfortably listen to the songs you've uploaded to Spotify by going to Library > Files on your device.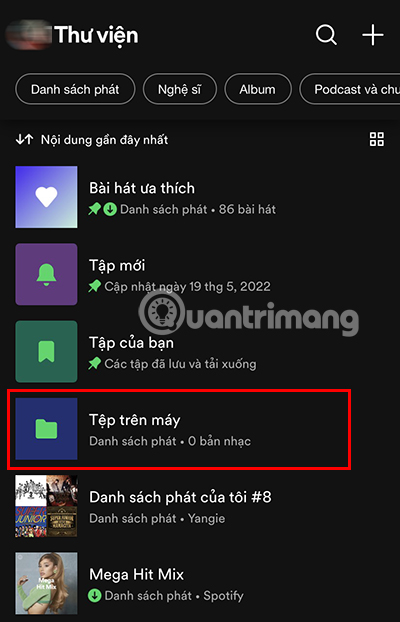 Hopefully this article has helped you understand How to upload music to Spotify quickly and simply. In addition, you can also refer to some more tips when using Spotify below.