Similar to web browser platforms, Spotify keeps a history of users listening to music so they can easily find a song they've heard in the past. This article will show you how to access the list of songs you've listened to on Spotify.
Access listening history on Spotify mobile app
First, launch the Spotify app on your iPhone, iPad, or Android phone. Sign in to your account if you are not already logged in.
In the application interface that opens, on the menu bar at the bottom of the screen, tap " Home " to access the main screen of the application.
When the home screen opens, in the top right corner, tap the " Recently Played " item with the clock icon.
You will see the " Recently Played " page open. Here, Spotify will list all the songs and podcasts that you have played recently.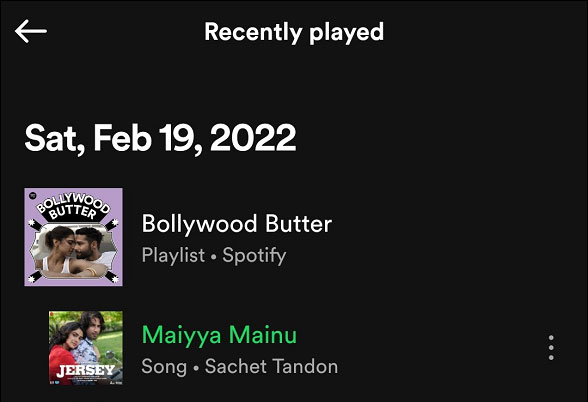 If you want to listen to something in this list again, just tap on the corresponding item.
Access Spotify listening history on computer
To get started, launch the Spotify app on your computer. Make sure you're signed in to your account in the app.
In the bottom right corner of the application interface, click on the option " Queue " (play icon with horizontal lines.
On the " Queue " page , at the top, select the " Recently Played " tab.

You should now see a list of your recently played music. Click an item to listen to it again instantly.
To perform additional actions, such as adding songs to a specific playlist, simply click the three dots next to an item and select the option you want.
Wish you always have a good experience with Spotify